27 junio 2019
Reading time 5 minutes
Future-proofing automated RTG operations at Dublin Ferryport Terminals
The Kalmar AutoRTG system is the dynamic, efficient heart of the container terminal operations at Dublin Ferryport Terminals (DFT). DFT recently decided to extend its cooperation with Kalmar with the addition of two new automated cranes that will further enhance the safety and efficiency of DFT's operations.
Part of the container and terminal division of Irish Continental Group (ICG), DFT operates Ireland's largest and most modern container terminal, with an annual throughput of approximately 380,000 TEU. The company currently operates both manual and automated Kalmar RTGs as well as Kalmar empty container handlers and reachstackers.
In 2016, with Kalmar having already been a trusted supplier for over two decades, DFT extended the long-term partnership with its decision to integrate the Kalmar AutoRTG system into its operations. The system is now set to be expanded with the addition of a further two cranes in 2020.
In addition to its DFT container terminal, ICG also manages Belfast Container Terminal (BCT) in the Port of Belfast, Northern Ireland's principal maritime gateway. About 60% of Northern Ireland's seaborne trade passes through the port, which handles over 6,000 vessels a year. ICG successfully achieved the concession to manage BCT in 2015, and the Kalmar AutoRTG system forms part of Belfast Harbour Commissioners' (BHC) & ICGs' commitment to invest in developing operations at the terminal.
A comprehensive automation solution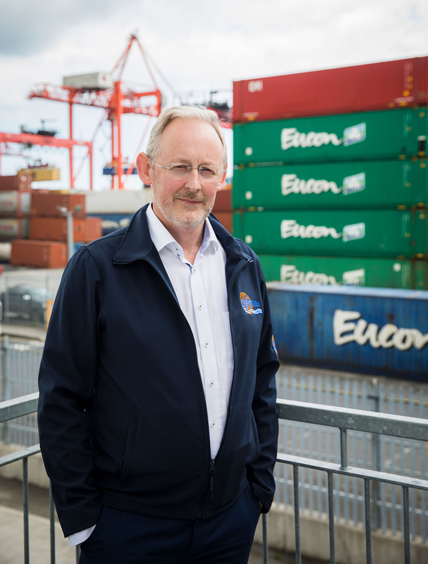 DFT's confidence in Kalmar's abilities played a big role in their decision to invest in the new system. "Kalmar's biggest strengths are application and dedication," says Alec Colvin, Terminal Director at Dublin Ferryport Terminals. "If they say they are going to do something, no matter how difficult it is, they get the job done. This is exactly what we are looking for in a service provider."
The Kalmar AutoRTG system at DFT currently comprises two Kalmar AutoRTG cranes with fully automated stack operation and remote-controlled truck handling, controlled via two remote consoles using the Kalmar Terminal Logistics System (TLS). All service, maintenance and technical support is provided by Kalmar's dedicated on-site engineering team.
"Since we delivered the first AutoRTGs in Autumn 2017, we've been continuously refining and updating the system to gradually increase the level of automation in line with the customer's needs," says Peter Cork, Senior Manager, Project Services at Kalmar. "We've gone from supervised automated moves to unsupervised moves, meaning that the operator can, for example, initiate a move and then go and operate another crane while the system takes care that the container is safely dropped into the stack at the correct location," he explains.
If they say they are going to do something, no matter how difficult it is, they get the job done. This is exactly what we are looking for in a service provider.
A relationship built on trust and transparency
"I've been working hand in hand with Kalmar for over 20 years, and that builds trust, partnership and openness where people can discuss things frankly to try and achieve the desired outcome," says Colvin.
Kalmar delivered the first manual RTGs to DFT in the late 1990s, and since then the relationship has gone from strength to strength. With the terminal forging ahead on its automation journey, adopting new technologies and processes along the way, high-quality local support is more important than ever. "We're working with the local Kalmar team on a day-by-day, minute-by-minute basis and have a very good, close working relationship with them," Colvin highlights.
Peter Cork is keen to emphasise the valuable role that DFT has played in taking the Kalmar AutoRTG solution forward. "We've had openness and honesty throughout the project,and the customer has given us very valuable feedback throughout to help us get the solution delivered," he explains.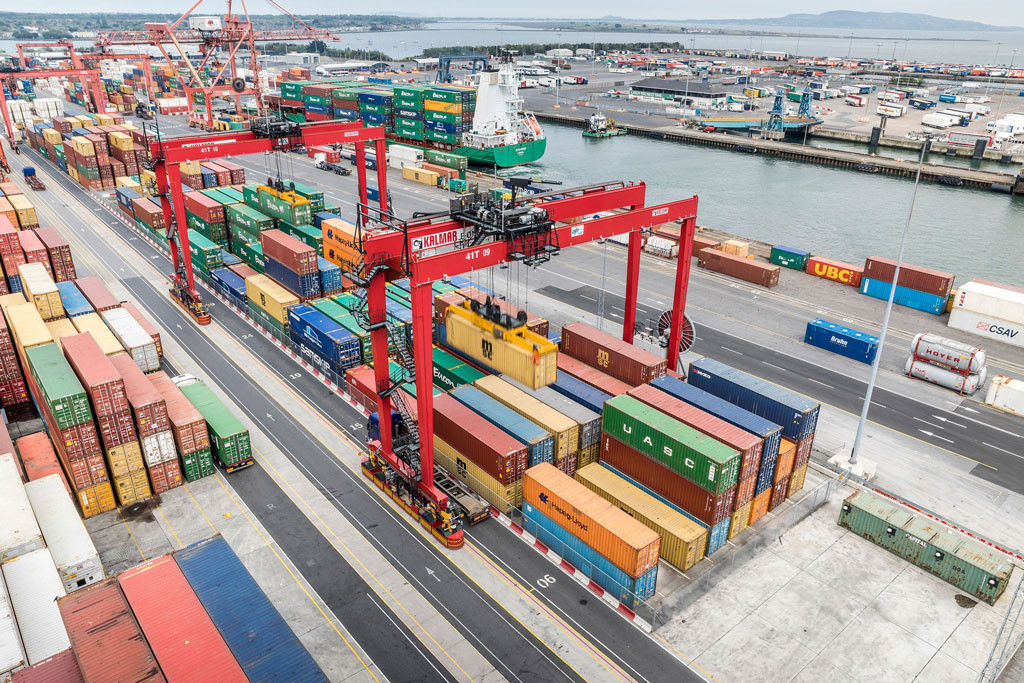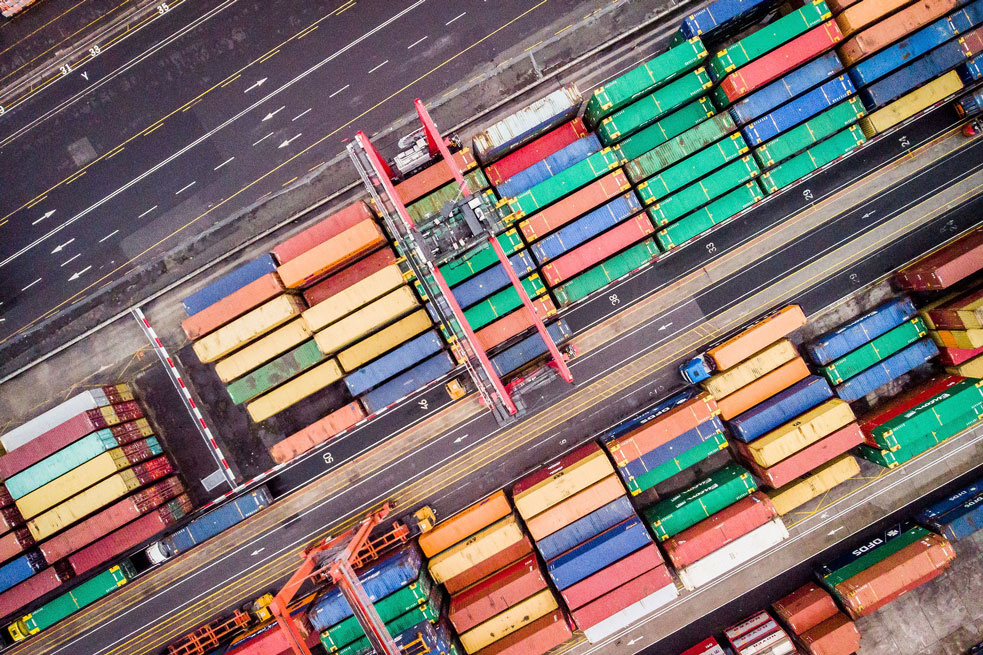 Adding intelligence step by step
Where it was once the exception, automation is fast becoming the norm in many container terminals around the world. Factors like tightening environmental regulations and increasing pressure to improve efficiency are leading many operators down the path of automation.
"Once we decided to go with electric cranes, connectivity was the next natural step, and from there we wanted to see what more we could do with the technology," explains Colvin. As well as increasing safety, automation improves comfort for operators and also saves them time. For example, they can quickly and easily switch from one crane to another using the remote console instead of having to climb out of the cab and walk to another crane to complete a job," he continues.
Kalmar's step-by-step approach to automation, where each step up adds a new layer of intelligence, was an important factor in DFT's decision to choose the Kalmar AutoRTG system. This approach allows customers to take automation at a pace that suits their capabilities and needs, rather than having to face the technological and cultural "big bang" of an all-in-one switch.
"Kalmar's approach meant we could set some simple, measurable and achievable targets and deadlines instead of looking at what could or might be achieved five or six years into the future. Essentially, everyone knew what to expect and could focus on meeting those expectations," Colvin says. "When we've faced challenges along the way, Kalmar has been very flexible and responsive."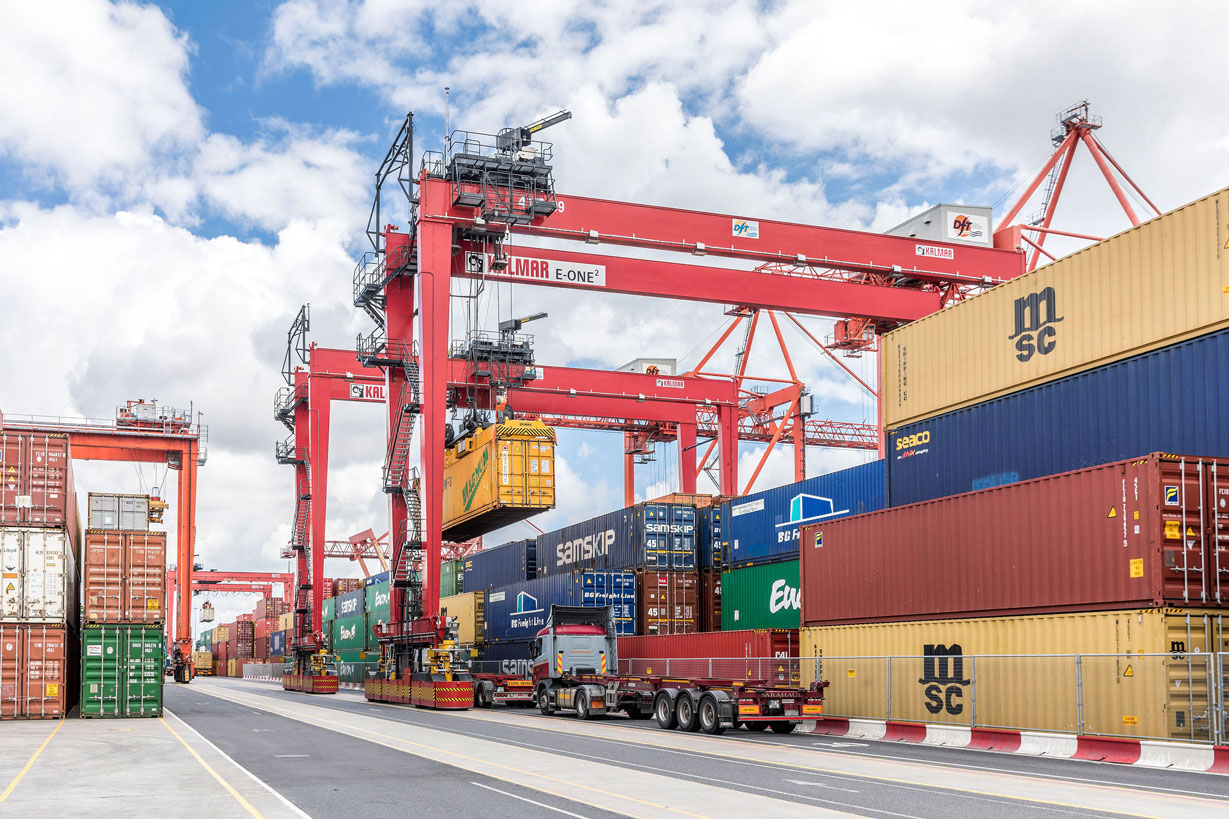 Kalmar's approach meant we could set some simple, measurable and achievable targets
The human side of a technological shift
DFT is faced with several local challenges, such as high cost of living, limited housing stocks and an increasingly limited labour pool interested in the port industry. Remote controlling and automation are helping the company to make the career of a crane operator a more attractive prospect for both current and potential employees through offering an ergonomic and safer work environment.
"While we've never looked for Formula 1 drivers, just like in Formula 1 safety and performance are a top priority," Colvin points out. "We require everyone to be a good, safe driver, and with automation we're using technology to improve driver skills and lower the barriers to entry." The AutoRTG system includes a wide range of safety features to help drivers, not least the comprehensive system of cameras for excellent all-round visibility.
The new AutoRTG system has already enabled DFT to attract a new generation of young operators, who find the working environment a compelling and rewarding one. In one specific case the AutoRTG system has also helped an experienced driver return to work after back problems had forced him to give up operating ship-to-shore cranes. He can now operate RTGs via a remote console rather than sitting for several hours in a crane cabin.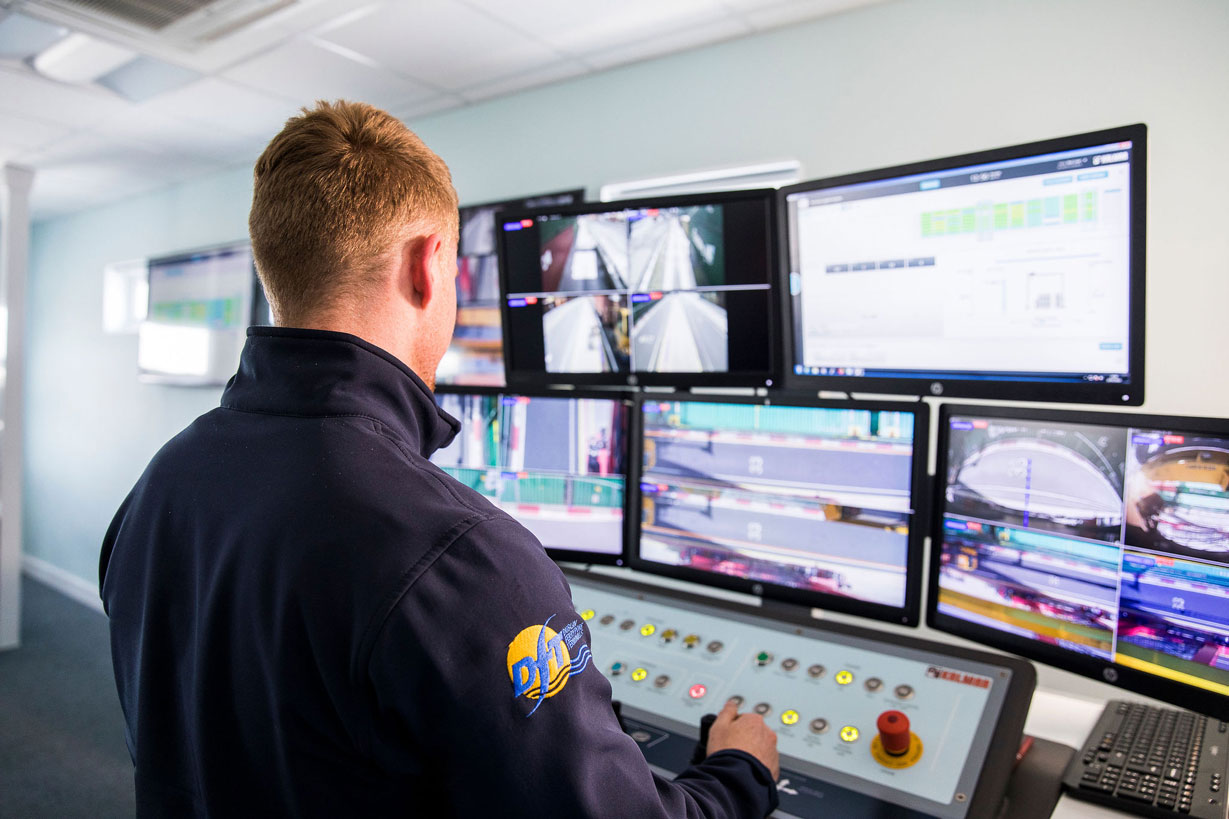 A solid platform for future cooperation
With two decades of cooperation behind them already, Kalmar and DFT are looking forward to continuing their shared automation journey and showing the industry what can be achieved with a partnership based on mutual trust and honesty.
"It is a long-term relationship that we've built with Kalmar and it is working well," Colvin emphasises. I like to say it's a bit like a marriage – you'll have good times and not so good times, but if you trust each other you'll work through the challenges and come out the other side. We're looking forward to taking delivery of the two new cranes next year and continuing our automation journey together," he concludes.